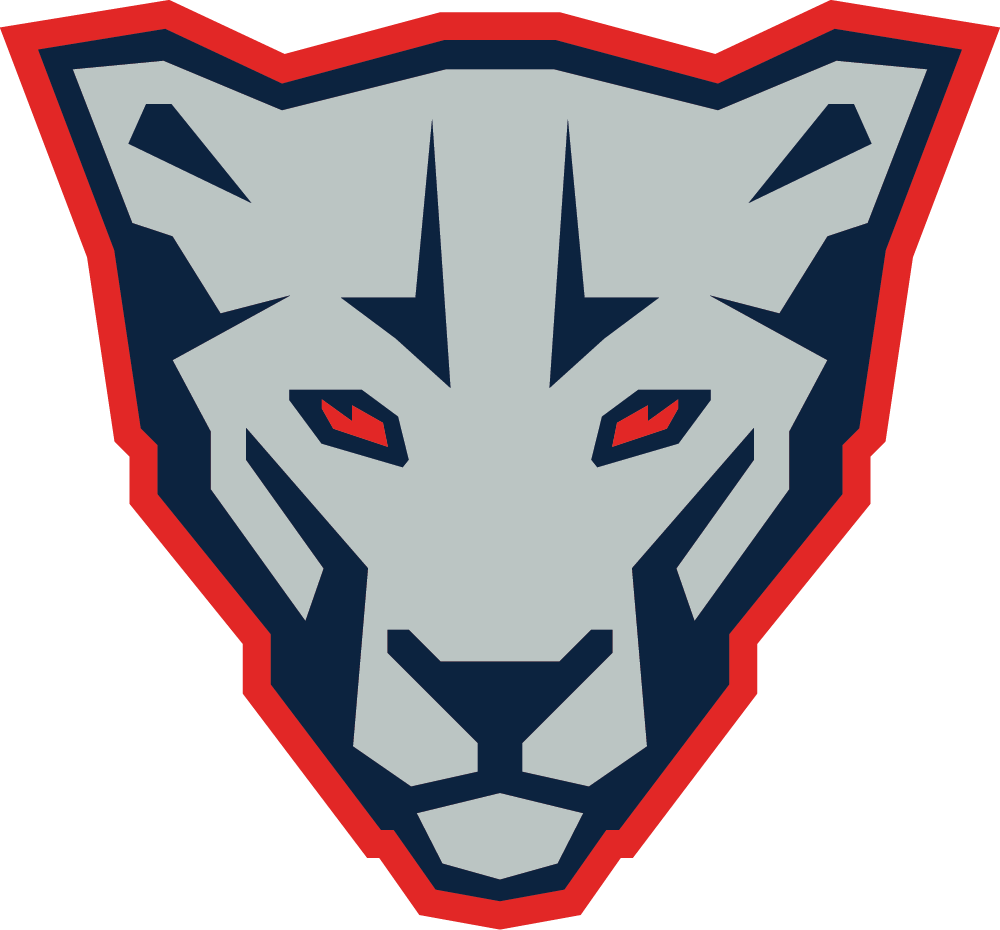 Registration fee: $40.00 due at Evaluations / Tryouts
2023 – 2024 Age Levels and Tuition
6u  / 8u (2015 and younger) $ 725
10u (2013 and 2014) $ 1,300*
12u (2011 and 2012) $ 1,400*
14u (2009 and 2010) $ 1,550*
16u (2007 and 2008) $ 1,700*
18u (2005 and 2006) $ 1,700*
* 16U & 18U Players rostered to play in the EJEPL will be an additional charge of $400
* 10U – 14U Players rostered to play in the EJEPL will be an additional charge of $300

---
Our Dedicated Coaches for the 2023 – 24 season will be assisted by the Goalie Dr.
---
A family discount of 20% will be applied to the second sibling and each additional tuition fee for families with two or more Central Penn players; this discount does not include the first player.
Central Penn Panthers Youth Ice Hockey Teams
We support all age groups (ages 4 – 18) as well as levels AA, A, and B (depending on the age's skill level); the planned start of our Fall program is August 2023, going through February / March 2024.
Before starting the Fall/Winter program, we will have optional team activities on a pay-as-you-go basis.
The standard uniform is the HOME (white) and the ROAD (red or pro blue). Individual teams may choose to have alternate jerseys. Teams are not required to have alternative uniforms, but they are available.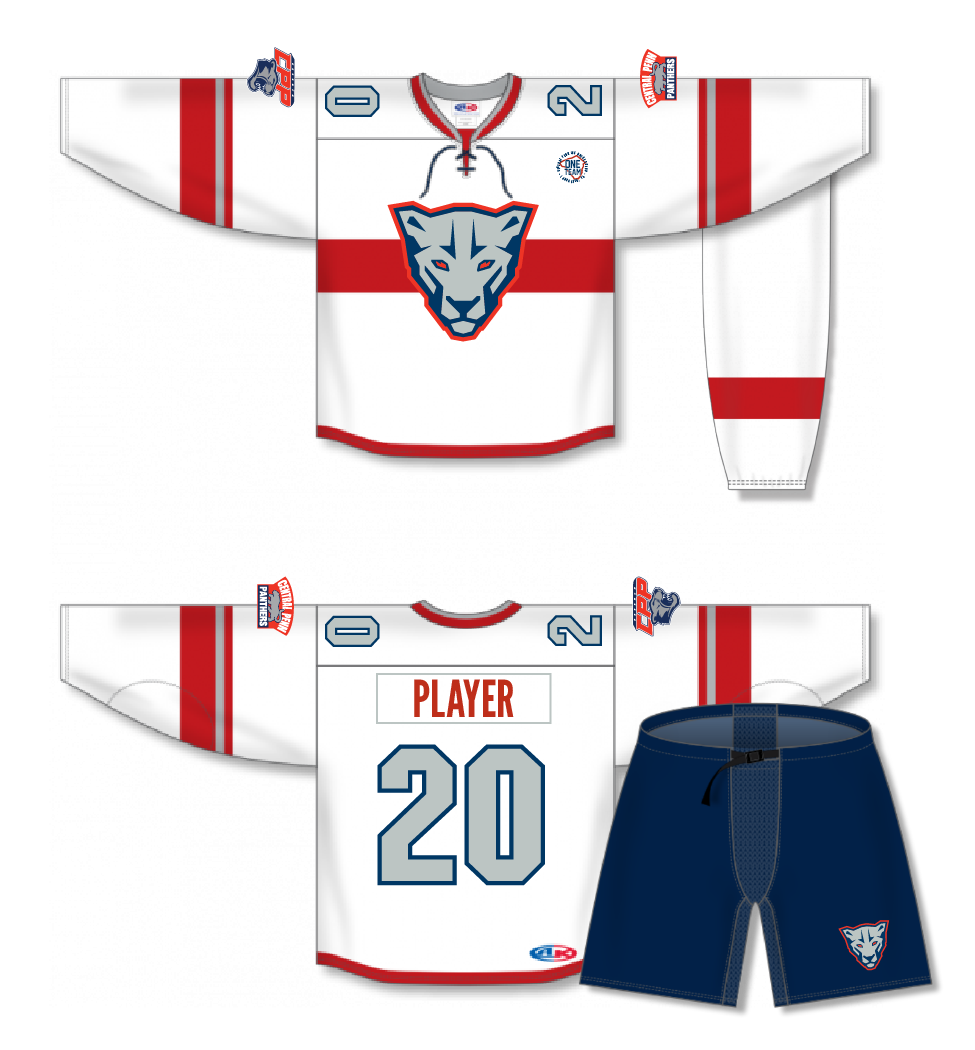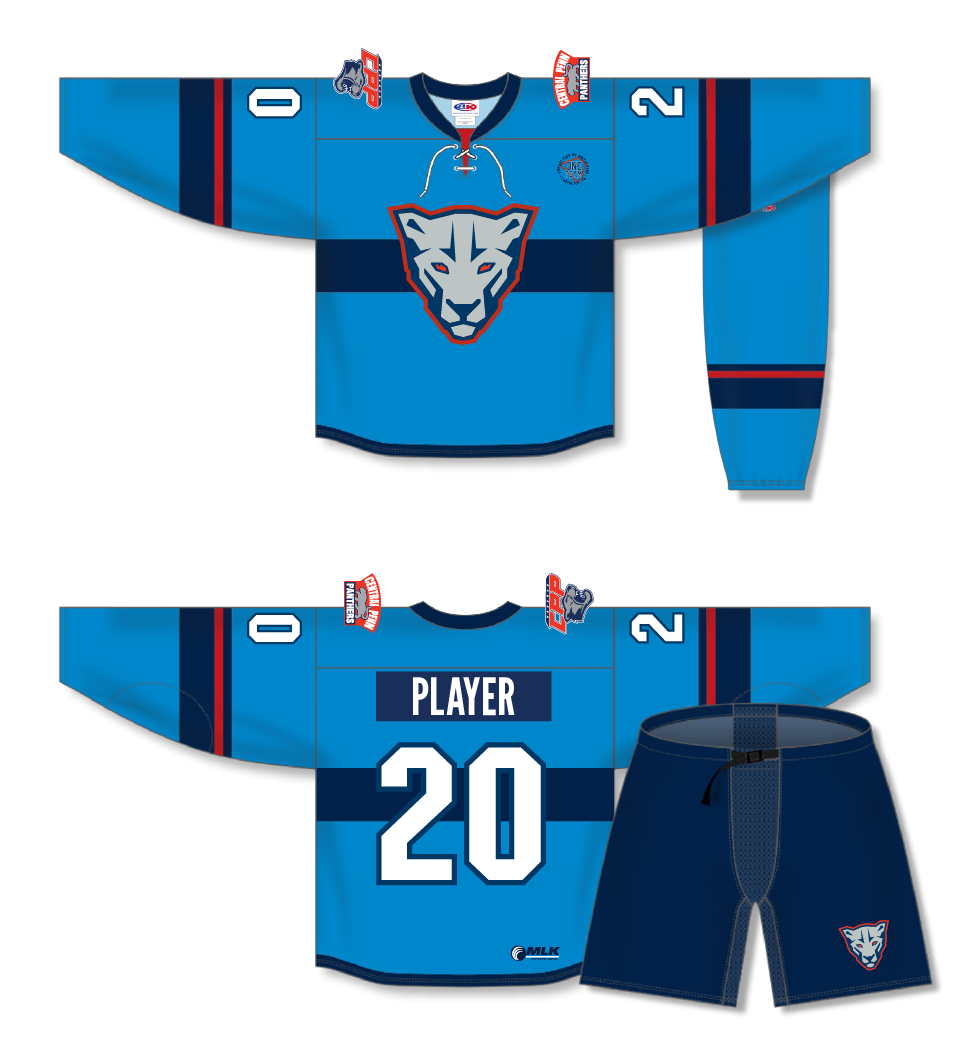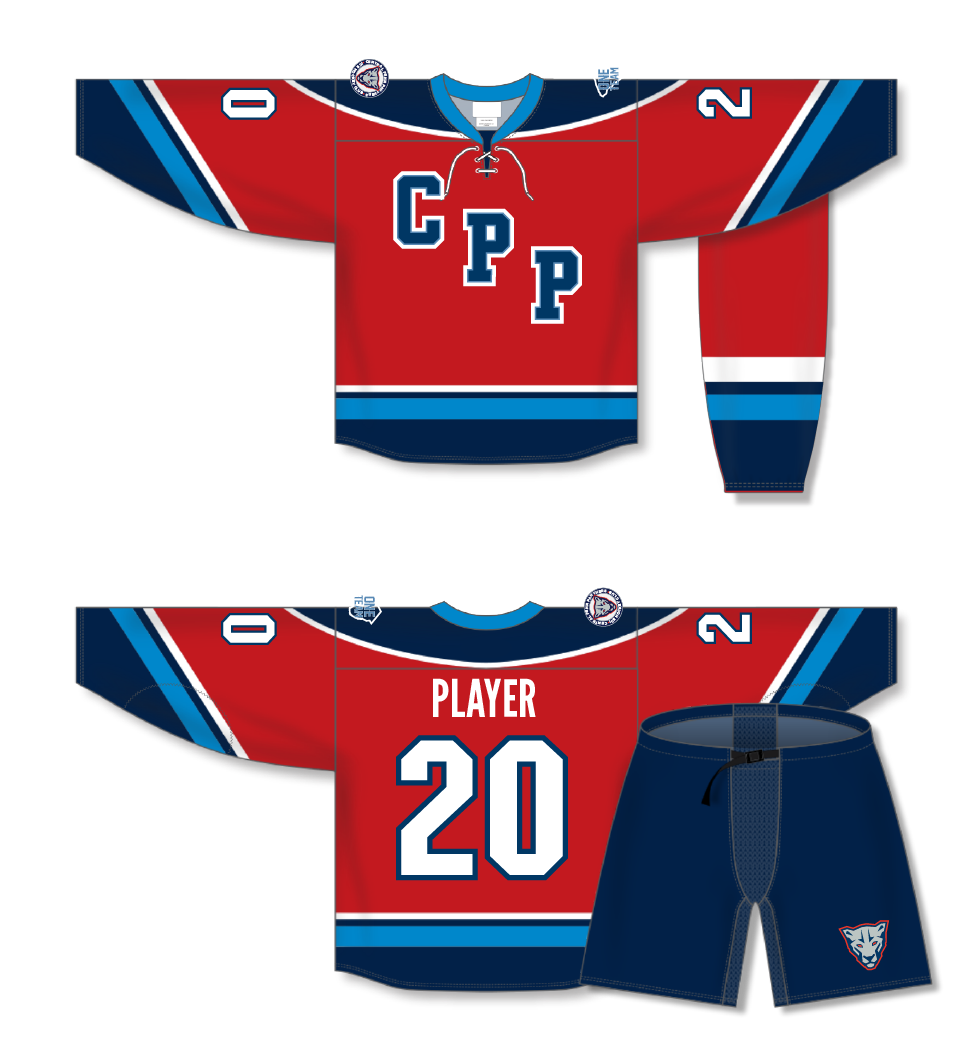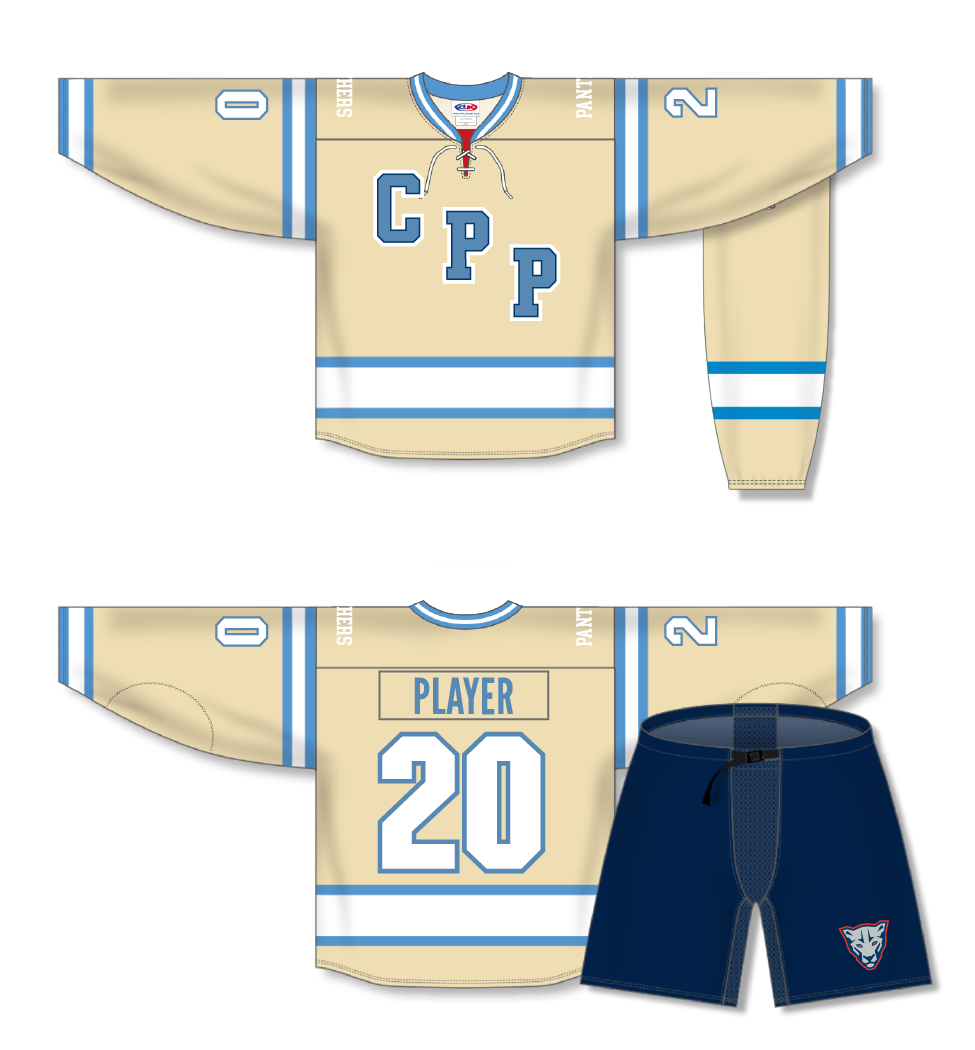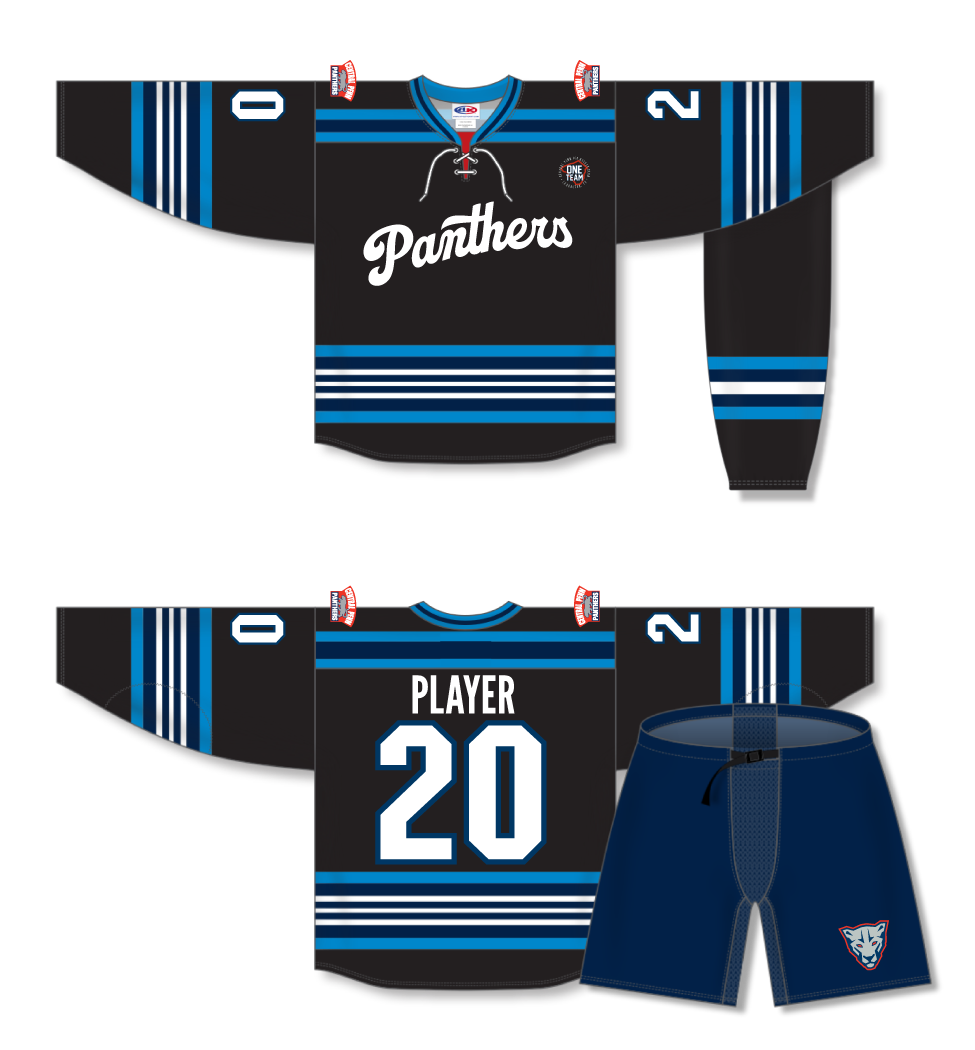 6U/8u (DVHL) Half-Ice Program — $725
Player Tuition includes
62 scheduled on-ice team practices
15 Bi-weekly skills sessions
All League Games
All Ref Fees
2 Practice Jerseys – 1 Pair of Practice Socks
Game Socks
Season Public Skating Pass at Regency Ice Rink for the player
Hogan, Booth, Stack
10u Travel (DVHL – $1300 / *EJEPL – $300)
Player Tuition includes
62 scheduled on-ice team practices
15 Bi-weekly skills sessions
All League games
All League Ref Fees
2 Practice Jerseys – 1 Pair of Practice Socks
GoalieDR Training for all goalies
Game Socks
Season Public Skating Pass at Regency Ice Rink for the player
King, King
12u Travel (DVHL – $1400 / *EJEPL – $300)
Player Tuition includes
62 scheduled on-ice team practices
15 Bi-weekly skills sessions
All League Games
All Ref Fees
2 Practice Jerseys – 1 Pair of Practice Socks
Game Socks
GoalieDR Training for all goalies
Season Public Skating Pass at Regency Ice Rink for the player
A: Stack, Montgomery
B: Smokowicz, Stoltzfus
14u Travel (DVHL – $1550 / *EJEPL – $300)
Player Tuition includes
61 scheduled on-ice team practices
14 Bi-weekly skills sessions
All League Games
All League Ref Fees
Athletic Trainer at Home League Games
2 Practice Jerseys – 1 Pair of Practice Socks
Game Socks
GoalieDR Training for all goalies
Season Public Skating Pass at Regency Ice Rink for the player
Mirigliano, Giblin, Rogers
16u Travel (DVHL – $1700 / *EJEPL – $400)
Player Tuition includes
61 scheduled on-ice team practices
14 Bi-weekly skills sessions
All League Games
All League Ref Fees
Athletic Trainer at Home League Games
2 Practice Jerseys – 1 Pair of Practice Socks
Game Socks
GoalieDR Training for all goalies
Season Public Skating Pass at Regency Ice Rink for the player
18u Travel (DVHL – $1700 / *EJEPL – $400)
Player Tuition includes
61 scheduled on-ice team practices
14 Bi-weekly skills sessions
All League Games
All League Ref Fees
Athletic Trainer at Home League Games
2 Practice Jerseys – 1 Pair of Practice Socks
Game Socks
GoalieDR Training for all goalies
Season Public Skating Pass at Regency Ice Rink for the player
AA: Younger, Lowry, Rishell, Zelko
A: Plaugher, Batista, Elias, Mummau, Boozer