There is quite a few CLUB APPROVED CPP items available for sale and delivered directly to you at the address of your choice. The delivery times do vary based on the item availability and the chosen delivery method.
We do change the designs, so if there is a design that you are interested in, please contact info@centralpennpanthers.com with the request.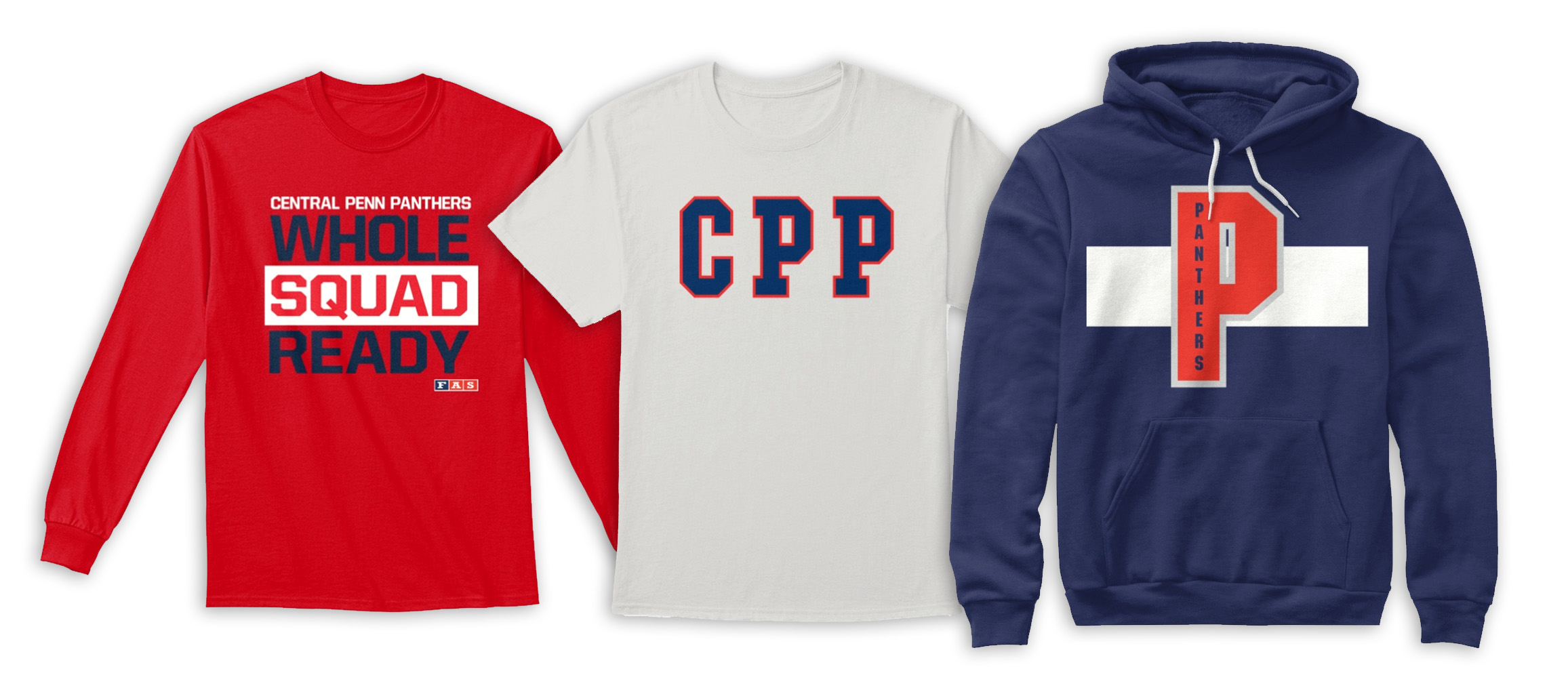 Central Penn Panthers printed T-Shirts, Sweatshirts, and more; along with sublimated housewares, are available online for purchase at all times.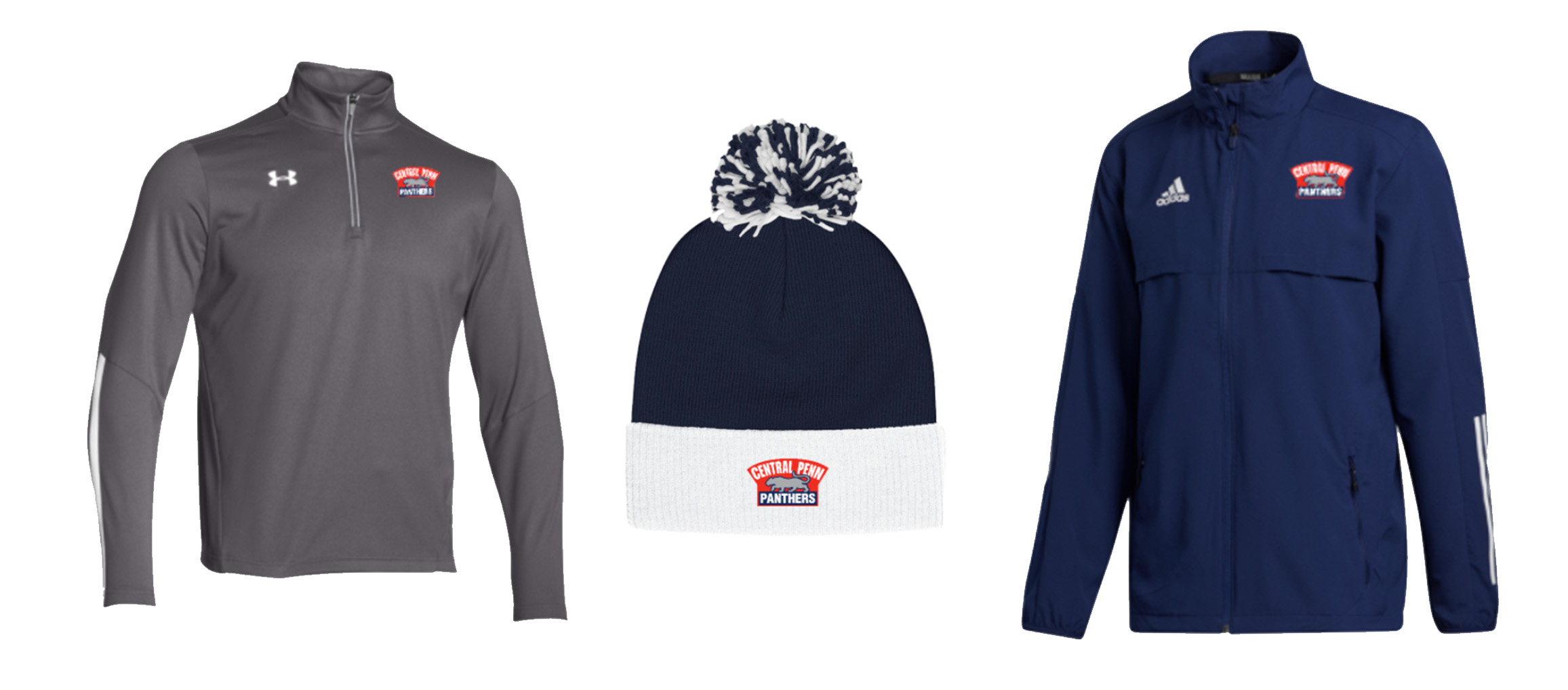 Embroidered merchandise is available as well; 1/4 zips, polos, shorts, Caps & Hats, backpacks, sack packs, duffle bags, and more online for purchase at all times.